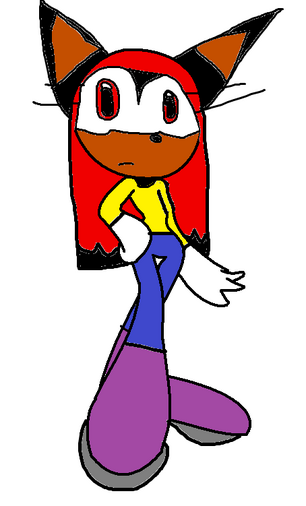 Jenna is the 2nd Ultimate Life Form and is Grace's big sister and Shadow's younger half-sister. She is known as Project: Mystery. She gets killed by Black Doom.
Family
Gemidi the Hedgehog (Mother, deceased)
Kratos the Hedgehog (Father, deceased)
Emma the Hedgehog (Half-Sister, deceased)
Friends
Shadow the Hedgehog (Half-Brother)
Grace the Hedgehog (Younger Sister)
Lizzy the Hedgehog (Cousin)
Melinda Kimocomi (Best Friend unitl death)
Aster (Friend until death)
Richter (Friend until betrayed)
Connor Kimocomi
Mr. Kimocomi (Adopted Father until death)
Mrs. Kimocomi (Adopted Mother until death)
Rivals
Luna the Hedgehog (Friendly Rival)
Enemies
Gallery
Ad blocker interference detected!
Wikia is a free-to-use site that makes money from advertising. We have a modified experience for viewers using ad blockers

Wikia is not accessible if you've made further modifications. Remove the custom ad blocker rule(s) and the page will load as expected.